September 25th 2023
Greetings all,
Welcome to the first 3D Printing Monday Review (Edit: Unfortunately, Artstation was having server issues on Monday so this article is slightly late).
As an overview of the format, I am going to keep the articles nice and simple. The plan is to review two types of printable STL files. The first will be paid-for file(s), either from a Patreon subscription or bought directly from a seller. The second will be a free-to-download file that I have found on the internet.
---
So with the basic premise done with, let's get onto the first STL.
Cyclops by One Gold Piece

STL Source: Patreon
Company/Sculptor: One Gold Piece
Release Date: September 2023
Release Name: Cyclops + additional Sky Wars Dwarves
Supported: Yes
Scale: 28mm - 32mm
Size (height): 70mm from foot to eye
Base Size: 50mm (Base not supplied)
Details: A fantastic miniature with a lot of character. I printed the miniature on the Saturn 3 Ultra which really caught all the details on the finger creases, smaller ropes and skulls.
Pose: The overall pose and silhouette of the character are nice with a standard tabletop 'Big Guy' pose, with something heavy over the shoulder.
The pose has a fantastic balance and the miniature will actually stand on its own.
Printing: The pre-supports worked perfectly and left little to no support marks. The footprint of the overall stl fits snugly on the build plate of the smaller Elegoo and you can fit 6 up on the Elegoo Saturn build plate.
The smaller details printed perfectly on the 12K printer and should be fine on the lower-end printers, maybe losing a little definition in the smaller ropes and around the eyelid. The only place that struck me as problematic is the smaller ropes, although the details are picked up, they are thin and will easily snap if careless when painting.
Scale: Perfect for the intended scale of 28mm - 32mm tabletop but the human skull decorations mean that he is pretty much locked into that scale. You would maybe get away with printing slightly larger but not much if you want to maintain tabletop scale.
Painting: This miniature was lots of fun to paint with very few hard-to-reach areas, lots of nice crisp edges to pick up highlights and no flat surfaces for shades or washes to pool.
Final thoughts!?
A great tabletop-level 'Big Guy' that's easy to print and a pleasure to paint. The only negative I found was that I wanted more. I think a set of three would be great, and a female version in the mix would also be fantastic.


...More pictures at Instagram - YouTube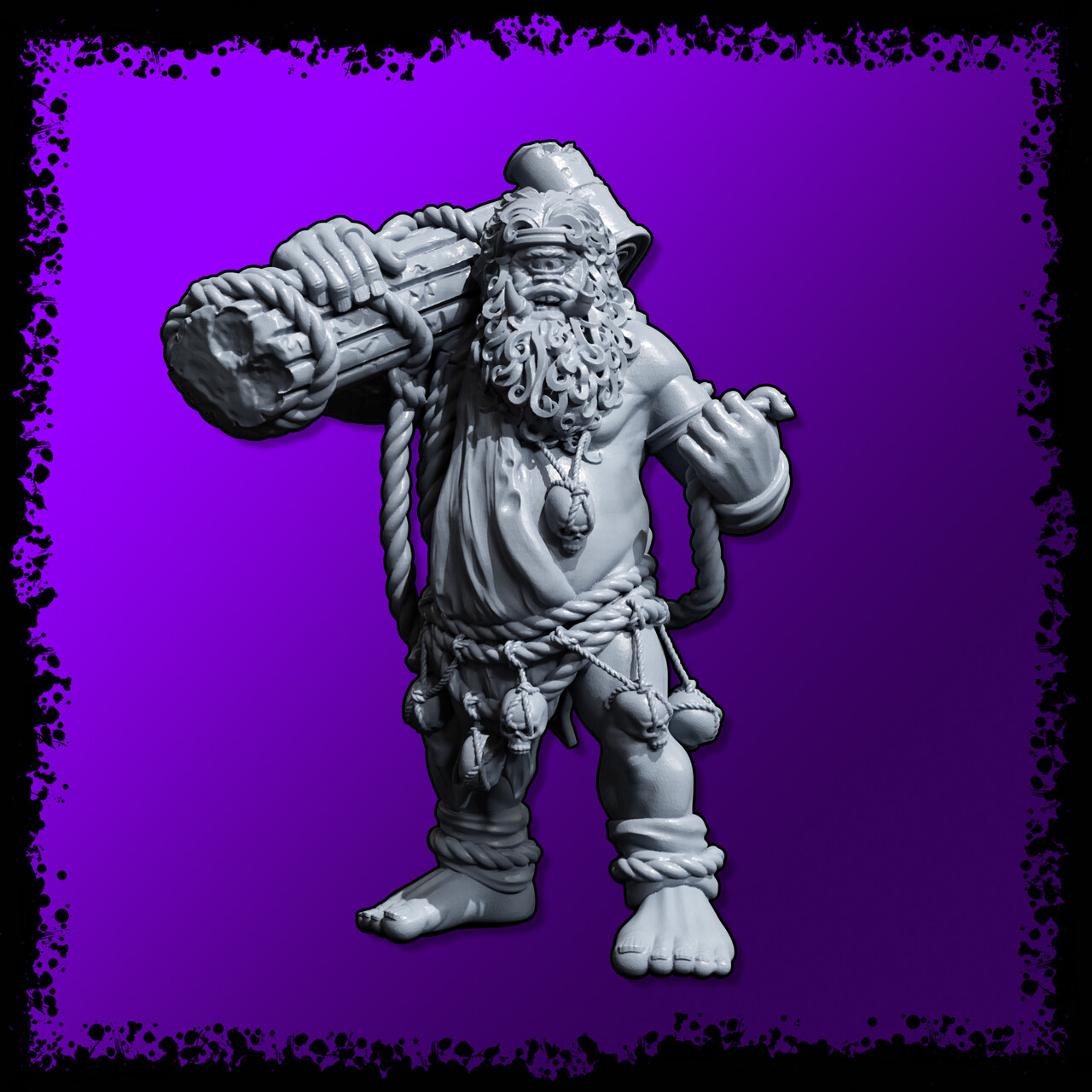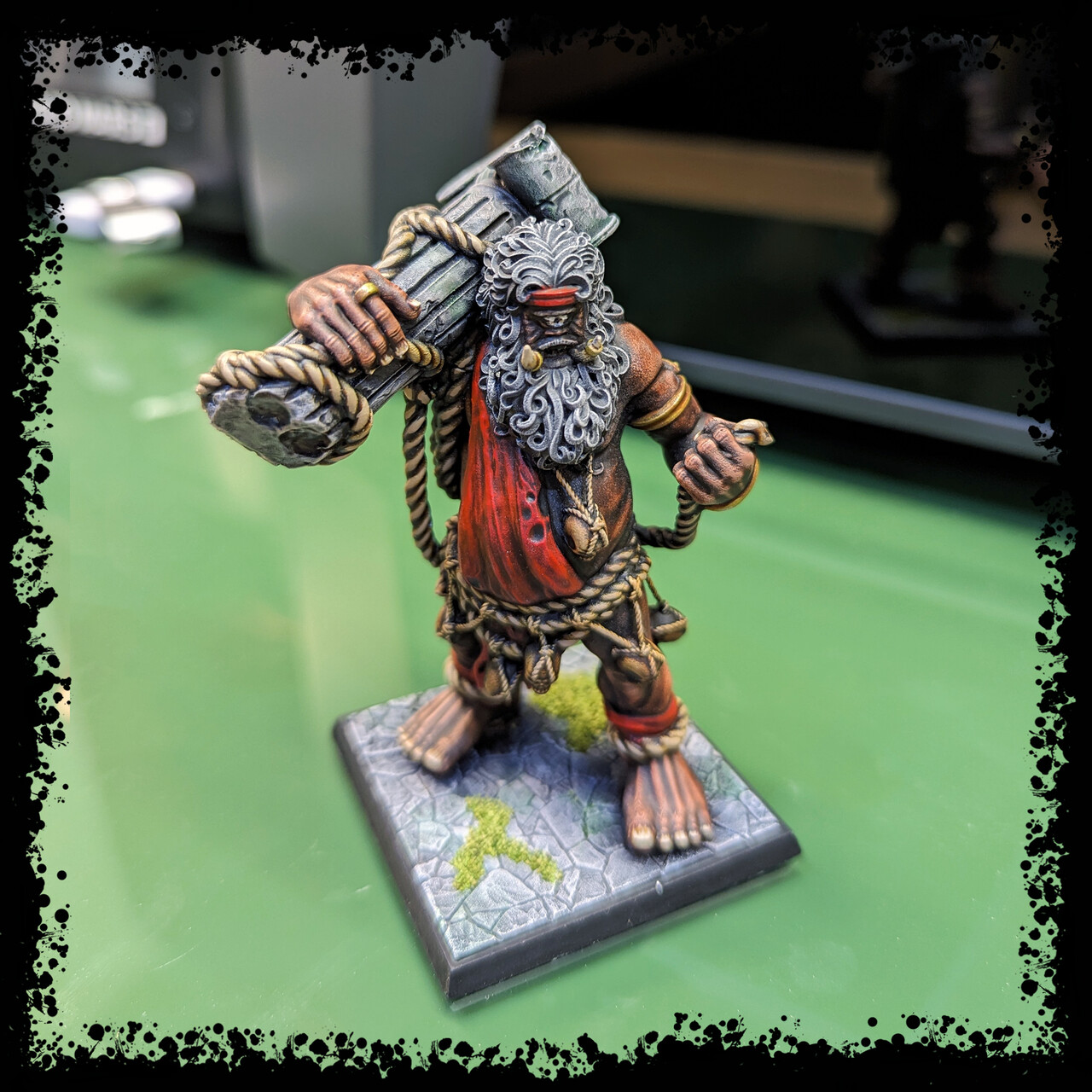 ---
Free to Download STL - The Three Wise Skulls
STL Source: Thingiverse - Free
Company/Sculptor: zando2k
Release Date: August 2018
Release Name: Skull - The Three Wise Skulls
Supported: No
Scale: Statue
Size (height): 170mm Height
Base Size: n/a
Details: Nicely sculpted statue on the old 3 Wise Monkey theme.
Pose: n/a
Printing: Unsupported but very few overhangs and easy to support.
I printed this on the Elegoo Pro and it easily caught all the details
Scale: n/a
Painting: Not an interesting model to paint but it is an excellent model to dry-brush and use washes on to achieve a good bone colour.
Finished Miniature at (link to be added).
Final thoughts! A nice little skull-themed statue that will scale to just about any size and still be printable. Takes supports well and is easy to paint. Mine is going on my desk!